December 15, 2022
Dear Friends,
With the Holiday Season approaching, we would like to thank you for your support and give you an update on our activities.
With the nation recovering from COVID-19, we have resumed clowning at events supporting children and families. It is great to get back to bringing smiles to young faces.
Even with the pandemic, we hit some major milestones this year:
In April, we reached our 20th Anniversary as an all-volunteer charitable nonprofit.

To date, since our inception in 2002, we have given away $519,070 to over 65 nonprofits.

We have continued to place emphasis on providing much needed funds to food banks and nonprofits providing emergency feeding.
In 2022, so far we have been able to donate $27,100 to 11 nonprofits, including for urgently needed food to refugees of the Ukranian war.
Our ability to donate to worthy organizations is based on your support. We greatly appreciate you. Please note that 93% of your contributions go directly to program services – that is for our grants to other nonprofits. This is significantly higher than the minimum 65% recommended by the Better Business Bureau's Wise Giving Alliance.
For all of us on the Caring Clowns International Board of Directors and our members, THANK YOU!
Jed "Duffy" Selter, President
Steve "Stevie" Letter, Vice President
Sheila "Sparkes" Walters, Secretary
Gaston "Beauzeaux" Peter-Contesse, Treasurer
Caring Clowns International is a tax-exempt organization under Section 501(c)(3) of the Internal Revenue Code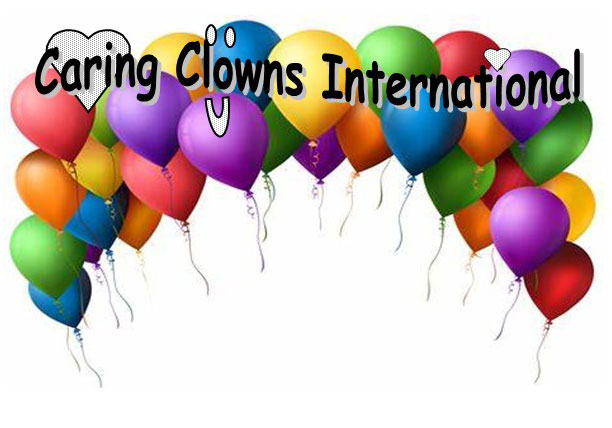 Congratulations!!
As of this writing, we have donated
$507,569
to over 55 nonprofits in the U.S. and internationally helping children and families in need.
(Our goal was to reach $500,000 by our 20th Anniversary in April 2022)
THANK YOU to all of you who have and continue to support us!
The Board of Directors
Caring Clowns International
January 16, 2022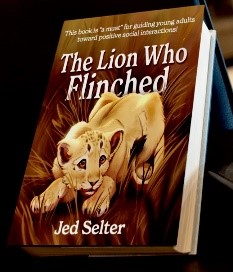 I am excited to tell you that my latest book is now available.
It is entitled "The Lion Who Flinched." You can purchase it in soft and hardcover from all bookstores and online.
My website www.TheLionWhoFlinched.com, where you can learn more about the book, includes some links to purchase the book on-line.
It is a colorful story about a young Asiatic lion as he discovers lessons for self-management, successful relationships, and effective leadership.
The lessons in the book's parable and the guide for adolescents and adults speak to positive self-esteem and honoring self – which are especially important right now for children during this period of isolation because of the worldwide pandemic.
This book is also a great resource for anyone in business, education, and youth leadership for teaming and collaboration.
In the spirit of our mission in Caring Clowns International, I will be donating a significant portion of the proceeds from the book's sale to organizations benefiting children.
When you purchase the book, please write a review.
The book would be an excellent gift for the upcoming holiday season.
Stay Well!!